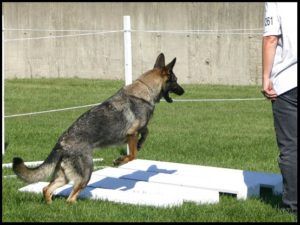 Description of Exercise: The handler will stand with the dog sitting in the heel position at least 8 feet from the jump facing the lowest side of the lowest hurdle. On order from the judge, the handler may give a command and/or signal to Stay and will go to a position facing the right hand side of the jump and stand at least two feet back from the jump within the range of the first and last boards. On order from the judge 'Send (Send Your Dog)', the handler may say the dog's name and give a command or give a signal to jump. The dog must clear the entire width within the outside lines of the jump and return to the handler and sit directly in front without further command. The handler must pivot to his or her right while the dog is in mid-air. On order from the judge to 'Finish', the handler may give a command and the dog must go briskly to the heel position and sit.
This class has all you need to train the Broadjump
What you get with this class:
Easy to use training log.
Referral guide for Teaching steps.
"How to" videos.
Problem solving guide.
Proofing ideas.
Lifetime access included.
Availability to ask and have questions answered
Please watch the foundation games, Jump to Hand, Cookie Toss Game and Get It Game before proceeding with this class.
[private] [user_account_is#guest]

[/user_account_is] After you log in, the Broadjump Classroom link will appear below.
***************************************************************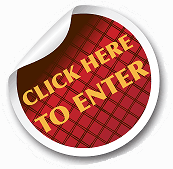 [/private]