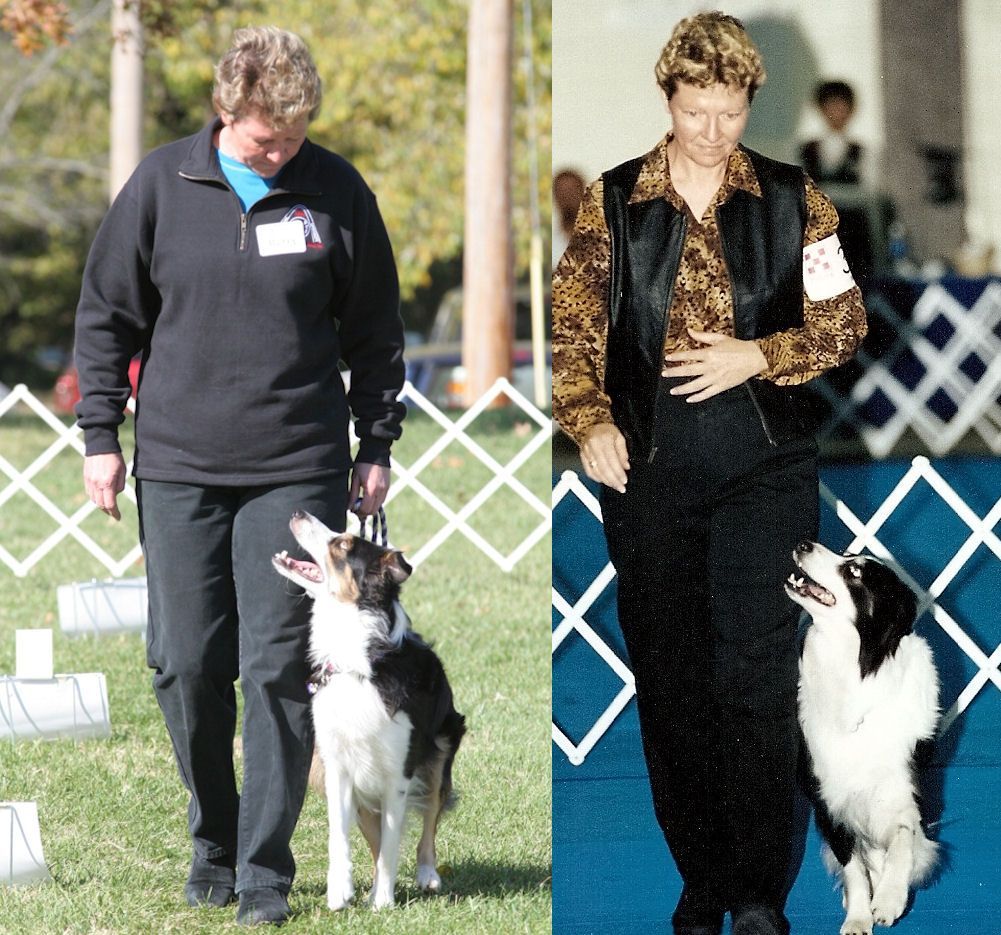 I've been kicking up your heeling for the last 4 weeks and y'all have been doing GREAT.  So let's keep our boots on and continue Kickin Up YOUR Heeling.
I am delighted to offer YOU the opportunity to continue Kickin up your Heeling with a special KEEP KICKIN UP HEELING KAMP, FaceBook Subscription Group.
We will continue to improve your dog's HEELING, FOCUS and FUN while increasing your precision. This group will be offered ONLY to the Kickin Up Heeling participants.
OK BLUE MEMBERS … I know, you all have been thinking "Why on earth did I not go GOLD. What was I thinking? I have so many questions and can't ask them!"
Well?????? Here is your CHANCE. NOW YOU can ask those questions AND Post videos for my feedback. THAT is Kickin correct!!!! Post videos and get individualized input and feedback from ME. :>)
See what

GOLD

students are saying!
Patricia Suki says
"Debby Quigley I have to say – this is the best thing we've ever done!!! His heeling has improved so much! 7 yrs. I've been working to no avail! Thanks!"
Deb Girvin
"I swear this is the first time I tried the new footwork with Cheers! Debby, you are brilliant! That itself got my money's worth! Imagine the entry fees/points this may save me!!!"
Kay Burroughs
"Loved the class, Debby! Learned some great stuff and had lots fun! I saw Danny grow up during this 4 weeks and our relationship improve!! Can't ask for more than that!! Thanks for all of your help!!"

The Keep Kickin Up Heeling Kamp is a 3 month group that includes:
*NEW Weekly challenges to continue building your dog's focus and perfecting your heeling.
*We are going to build on Kickin Up curriculum.
*Learn ways to improve your preparations for shows.
*Improve your timing and fine tune your eye to improve your heeling and training.
*Opportunity to post a heeling video each week to be analyzed by ME.
*Learn to see the little things that are costing you points through Video reviews.
*You will receive personalized feedback and analysis from ME on each video your submit.
*Being involved in the KEEP KICKIN UP KAMP keeps you motivated to train and gives you specific skills to work on.
*Awesome support and encouragement from classmates as relationships are fostered in a safe setting with Me, Debby Quigley at the helm.
*Ask questions about the Kickin Up Heeling class curriculum.
Once your subscription is paid you will be redirected to a new FaceBook group page. Once there please send a request to join the group. This group will be closed and made secret once registration has closed.
The Group runs for 3 months. SIGN up NOW. :>)
Monthly Subscription $35.00.
Sign up and let's Keep KICKIN UP your Heeling!!!

REGISTRATION will close once limit is reached :<0
HURRY Registration closes Sunday August 20th!
OR until spots have filled!!!
Once the Registration closes the FB group will be made secret!
Don't miss your chance.