1.    Structured Training: Tugging is not a single behavior. We will walk you through the five aspects of tugging: the chase, the bite, the fight, the release, and the retrieve.
2
Powerful Video: 39 videos that show actual training and demonstrations of technique, with clear explanations–2.5 total hours of video organized into structured modules and lessons.
3
Personal Feedback (optional): Need more support? Sign up for the personal feedback option and submit video for guidance.
DebbyQ
On May 5, 2020, at 5:31 PM, Debby Quigley wrote:
Dogs who Engage well with owners in distracting environments tend to Be faster and more focused responding to commands and cues.
DebbyQ
On May 5, 2020, at 5:29 PM, Debby Quigley wrote:
Shift your dogs focus from environment to you.
Create more energy in your training
Improve the rapport with your dog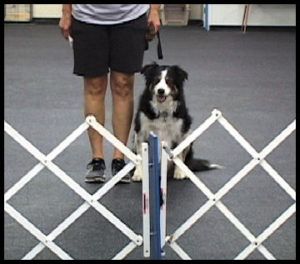 Description of Exercise/Sill:
Registration closes ———- and Questions will be answered from —- to —–.
This class has all you need to train the foundations of Go-Outs.
What you get with this class:
"How to" videos.
Written directions.
Easy to use training log.
Referral guide for Teaching steps.
Proofing steps for perfection and consistency
6 month access to content.
4 Weeks to ask questions via Forum.
Please review and teach the foundation games, Jump to Hand, Cookie Toss Game and Get It Game before proceeding with this class.
Registration coming soon!.