In the "Call to Front" signs, finishes are performed by either returning to heel or return to heel and moving forward without a sit. Some finishes include a sit while others do not. The Novice class allows the handler to step backwards while calling to front but the advanced classes do not allow for any additional movement. For the purpose of this class, the goal is to teach the dog to come to front without any backward movement from the handler.
NOTE: In order for you to get the most out of this class your dog should be able to move at your left side, sit, and finish to the right and left.
This class has all you need to train the Call to Front
What you get with this class:
Easy to use training log.
Referral guide for Teaching steps.
"How to" videos.
Problem solving guide.
Proofing ideas.
Lifetime access included.
Availability to ask and have questions answered
Please watch the foundation games, Jump to Hand, Cookie Toss Game and Get It Game before proceeding with this class.
[private] [user_account_is#guest]

[/user_account_is] After your purchase, Call to Front Classroom link will appear below.
****************************************************************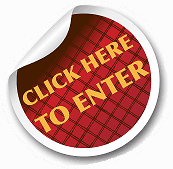 [/private]