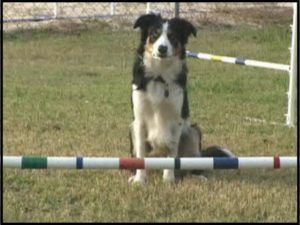 The START of a Great Beginning.
We all have had issues somewhere along the line with our dog breaking the stay line stay or being distracted in the Agility or Obedience ring. Fall out from this  problem can show up in coming off contacts before being released, knocking the first bar in the rush to get going, etc. The worst part of breaking the start line stay is getting the stay back once it is lost.
This class has all you need to train a Start Line Stay.  I have included my actual training techniques that I use with my dogs and my students' dogs to prevent breaking the start line stay.

What you get with this class:
An Easy to use training log.
Referral guide for Teaching steps.
"How to" videos.
Problem solving guide.
Lifetime free access.
Availability to ask and have questions answered by ME, DebbyQ.
Please watch the foundation games, Jump to Hand, Cookie Toss Game, and Get It Game before proceeding with this class.