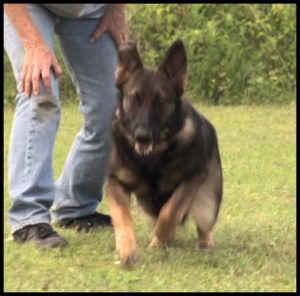 Playing the "Get it" Game with your dog will encourage your dog to leave your side in a brisk and determined manner. He will also learn to turn promptly, and return to you with intensity, drive, and focus. The "Get it Game" will enhance your dog's agility, obedience, and rally performances.
Just think about how many applications this game will have in your training and everyday life with your dog.
It is never too soon or too late to begin teaching your dog the "Get it Game." Regardless of your dog's age or experience, the benefits he will reap from the introduction to this concept are many.
What you get with this class:
Easy to use training log.
Referral guide for the Teaching Steps.
"How to" instructional videos.
Problem solving guide.
Instant, lifetime access to ALL of the content in this course.
Discussion, feedback, and comments, anytime you want or need input.
The opportunity to get feedback from ME, DebbyQ!
Free

to Members
After you sign up and/or log on, the content Link will appear below the *** line.
*************************************************************************